DairyLive at the World Dairy Expo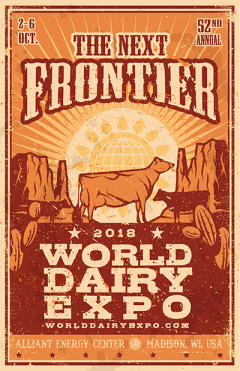 Living Software again sponsored a booth at the World Dairy Expo in Madison, WI, from October 2 to 6 at the Alliant Energy Center. Hundreds of visitors stopped by and registered to win one of two model tractors -- a John Deere and a Case IH. As usual, the number of entries was very evenly divided between the red and green tractors.

We are happy to announce our winners. The winner of the John Deere tractor was Brad Callies of Hartford, WI. Brad runs Natural Harvest Farm, an organic operation. The winner of the Case IH tractor was William Callahan of Prairie du Chien, WI. William is a producer with a herd of 150 milkers. Congratulations to Brad and William!
We look forward to seeing you all next year at the World Dairy Expo!
---
Home - Features - Screenshots - Videos - Support - Trial - Purchase - FAQ - Privacy Policy - Back to top